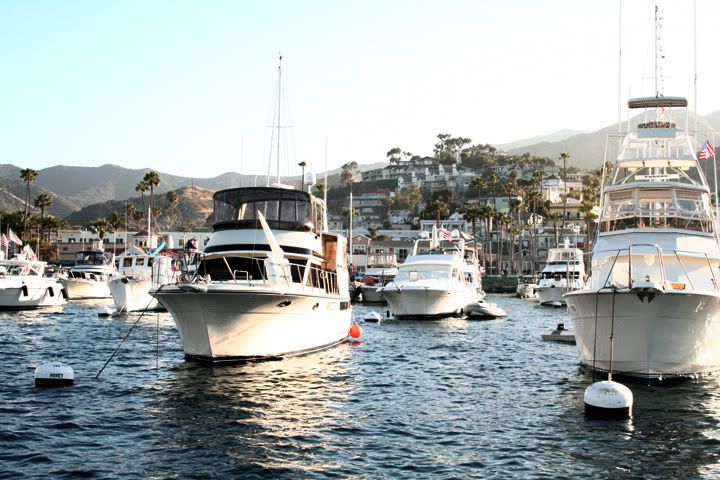 I hope everybody had a fantastic 4th of July weekend. I spent 3 days of my 4-day weekend in Avalon, Catalina. For those who haven't been, it's definitely worth the trip (or if you get sea sick like me - it's definitely worth the queasiness - at least for awhile). I'm fortunate enough to have an amazing boyfriend whose even more amazing family is always kind enough to include me in their holiday plans. Not to mention, it doesn't hurt that they own a fabulous 44-foot boat, which I conveniently discovered is perfect for jumping off of into the cool island waters on a hot summer day. It also rocks you right to sleep at night, kind of like a cradle.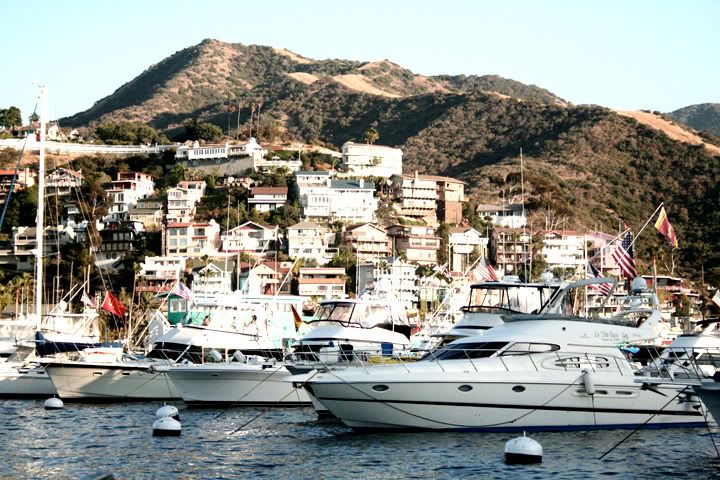 4th of July day was full of snorkeling fun, to which Jeremy (the bf) got bit by a fish. Yes, he got bit by a fish. On his big toe. Funny story. Last year, we were also snorkeling in Catalina and I got bit by a fish, which I thought was the result of me having had my toe nails painted in bright yellow, to which it was likely the fish mistook for food. Jeremy made fun of me about it all last year... "FISH DON'T BITE!" but I'm pretty sure he wishes he could take that back now.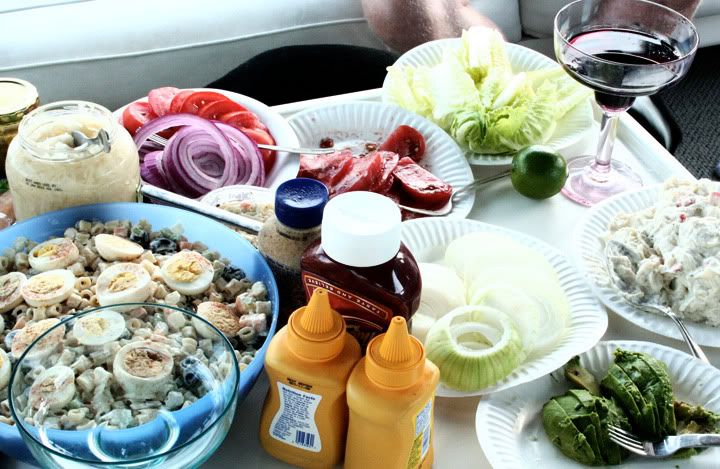 Anyhow, the weather was as good as we could have hoped for - around 80 degrees and sunny from sunrise to sunset. First time this summer I've got much sun, and I'm pretty sure living in the Bay Area for the last two years (almost) has made me (or at least my skin) heliophobic. The pains of getting older. Apparently, I have some minor variation of polymorphous light eruption (or am easily poisoned by the sun - no joke),
so
when I really greet the sun for the first time after a cold, dark winter, my skin can't handle it and pretty much breaks out in a rash for the next week. How f-ed up is that? It's kind of gross. Ugh.
That
part isn't all that horrible, but I've had a chronic headache for the last few days on top of it all... and am starting to feel better (finally) as I type. Oh sun, how I fear you these days. Kidding. I'm never going to stop laying out, or swimming, but I might consider applying UVA/UVB protection from now on.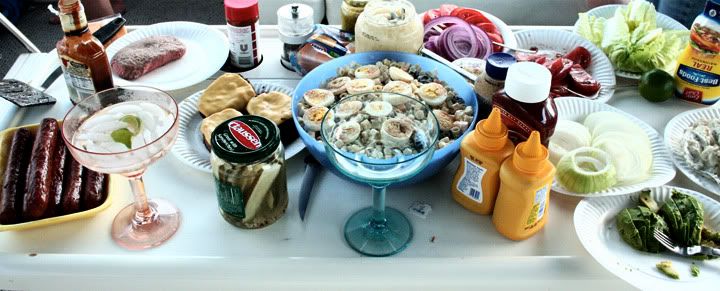 Back to 4th of July - lots of burgers, lots of hot dogs, beer, vodka tonic, strawberry shortcake, a dinghy parade (I got squirted by some random with a water gun), and watching the fireworks right above us as we sat at the front of the boat. All too beautiful for words. Anyhow, thank you Lorraine (if you're reading this) and Bruce for the best 4th of July weekend ever!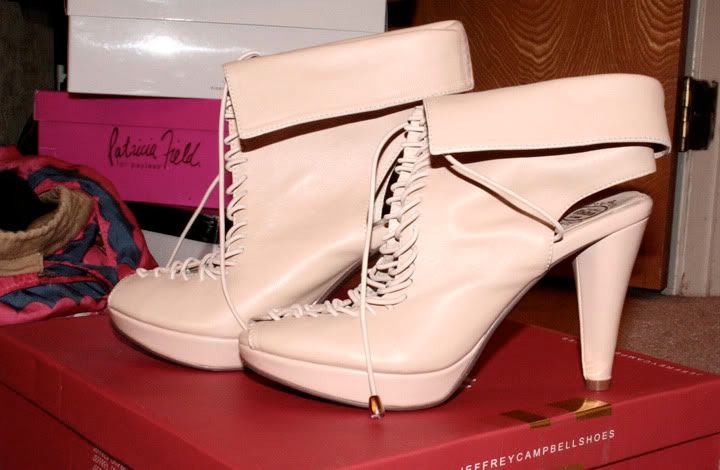 Oh, I also acquired these little babies (above) in LA, among other things. Hopefully I'll be feeling better enough soon to do a little outfit post with them. I don't think I'm in the condition to do that now. Damn it, I used to be so good at tanning, and now I'm allergic to the sun? Wtf.